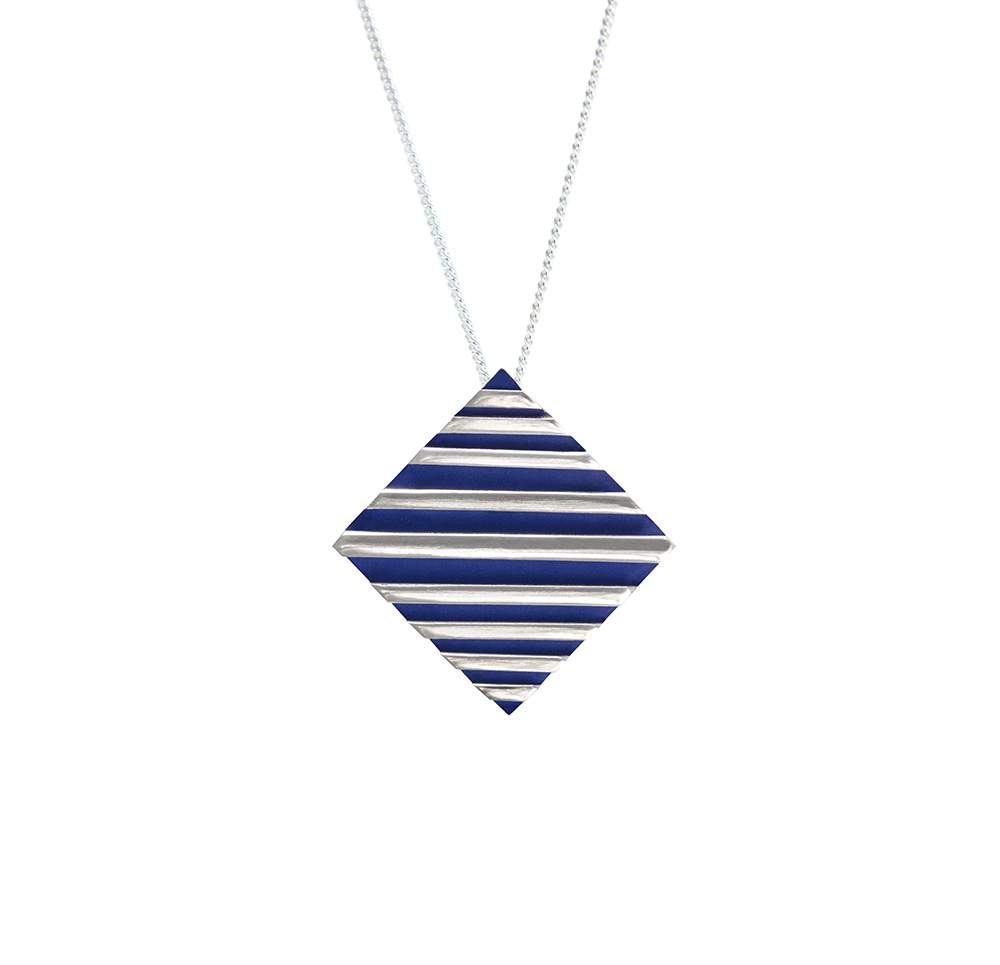 Stripe Pendant
This striking Stripe Pendant is perfect for all occasions. Made from polished sterling silver and enamel, it gently catches the light when worn. and sits on a delicate diamond cut curb chain.
Dimensions: Approx 1.5 x 1.5 cms
Image shows Cobalt Blue. Also available in Lime Green and Duck Egg Green.
Why not pair this pendant with our Stripe Studs.
Delivery time: 5-7 working days.